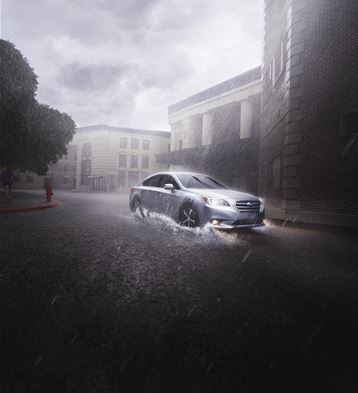 Subaru Brake Repair in Eugene
If it takes you more runway than a Boeing jet to stop your car, it might be time to get an Subaru brake service at our 
Subaru Service Center
. Your brakes don't just keep you safe, they keep everyone else on the road around you safe as well. When you start hearing that oh-so-dreaded screech, come by our Subaru Service Center for a
Subaru brake inspection
. Kendall Subaru of Eugene is here to help you make sure your Subaru brakes are working properly and that there is enough of your brake pads left to be deemed safe to drive with. Brakes are designed to slowly wear out over time. It's so important to visit your local Eugene Subaru Dealership where an expert technician can perform a thorough inspection and complete any needed maintenance or brake repair.
Eugene Brake Pad Inspection
Have you ever wondered when you should change your brake pads? If your brakes make a screeching sound, or you feel like you have to apply more pressure to the brake pedal than usual, then you're definitely in need of a brake pad inspection. These are crucial warning signs you shouldn't ignore. Even if you don't notice any signs of brake wear, a Subaru brake inspection at your Eugene Subaru Dealership can save you money and help you avoid expensive brake repair in the future. Don't put it off, come see us today for your next brake service. You'll find our Subaru Service Center conveniently located at 388 Goodpasture Island Rd., Eugene, OR 97401. We proudly serve the Sweet Home, Cottage Grove, and Junction City areas. Schedule service with our service technicians to save time on your next Subaru brake service. If you have any questions or concerns regarding the current state of your Subaru brakes, don't hesitate to call or 
contact us
 online and our team will help you find out if you need a brake service today. At Kendall Subaru of Eugene, we'll stop at nothing to make sure you can stop for anything. Our technicians will match your car to the right brake pads or brake shoes that are specifically designed and engineered for your vehicle. For optimum stopping power, schedule your next Subaru brake inspection at Kendall Subaru of Eugene.